Top Drone's aim is to deliver affordable drone services. Our mission is to provide a fast friendly professional service dedicated to making the very best videos and producing amazing photography for our clients.
Top Drone has full public liability insurance and all Pilots used are IAA certified for your peace of mind.
As well as drone filming and photography we offer a range of drone services including 2D mapping, construction progression reports, aerial inspections and filming and photography services for real estate and architects who need the very best!  
To capture those incredible shots before drones, you would have to hire a company using a full size helicopter. Which as you can imagine was not cheap or convenient.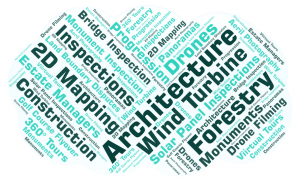 The equipment
We use extremely well engineered drones, using a brushless gimbal mounted to an incredible 4K camera enabling us to capture silky smooth and stunning aerial cinematography. We also use DSLR cameras equipped with gimbals and a range of lenses for ground work.
Unlike traditional helicopters or fixed wing aircraft, drones are able to get so much closer to the action. Get into places inaccessible for helicopters, giving a unique vantage point.
Top Drone's Aerial Photography and Aerial Videography services take photography and filming above the reach of a normal photographer. Just have a look at our portfolio to see the unique views and angles that would not be possible with conventional photography.
If getting the right shots is important to you, then make sure you contact Top Drone for all your Aerial Photography and Aerial Videography needs for the best prices. We are based in Donegal and offer aerial photography and cinematography solutions throughout all of Ireland. We will also travel almost anywhere around the world if required…
Thank you for visiting Top Drone and please feel free to contact us with your requirements to see how our solutions will benefit you and your business.
Copyright Ownership of 

Captured

 Media and Images
Top Drone retains the original copyright to all video and photography captured by them unless otherwise stated and we may use the captured media for our own purposes, ie portfolio, advertising purposes or for resale.
All filming and photography captured by Top Drone is owned by the creator Top Drone unless prior written contract or signed written arrangement is made before hand.
If the client wishes to own, edit or use the copyright, they must agree with Top Drone that the copyright will be transferred to them. The client should make sure that the agreement and any transfer of the copyright is in writing. Otherwise it will be deemed ineffective under Irish law to transfer the copyright.